While toiling in the trenches as a personality on Vancouver radio stations, (ROCK 101- the Fox – JR Country – LG73 & others) Scott was simultaneously working as a live DJ. He started in the clubs with residencies at popular venues like Sandbar and Chicago Tonite while also spinning at Jezebel's, the Roxy, George, the Commodore, the Yaletown Brewing Company and Fred's.
Before long the regular patrons were asking him to provide DJ services at their weddings and Scott was only happy to oblige. However soon after venturing into the wedding business it became glaringly obvious that almost every wedding was using the same program, order of events and execution. Even more important was the realization that the results of these methods were nowhere near as captivating and memorable as they should be.
Now that he had identified a dire need in the wedding industry he set out to fill that need by analyzing the entire wedding program and devising a better way to do things. Creative DJ Services has added these unique wedding design services to all of their wedding packages and best of all these services are free.
These free services are one of the reasons that Creative DJ Services is the highest rated DJ on Wedding Wire, is on the Wedding Industry Experts Honour Roll and is the only DJ firm in Western Canada to win the Service Excellence Award.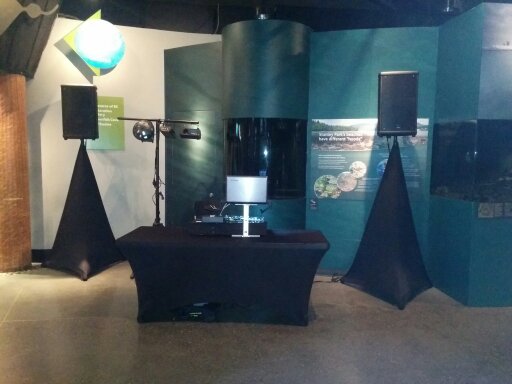 Scott has contributed his expertise as Canada's wedding expert in articles in Canadian Living Magazine and just co-authored the book "Remarkable Receptions" which was released in 2017 in the U.S.